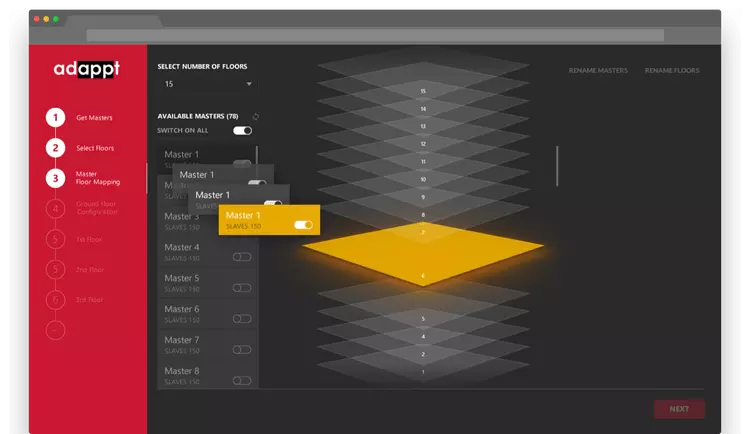 ADAPPT stands for Arraystorm Dimming Application Technology.
Energy Efficiency
Master-Slave Setup
Scheduling
Discovery
Task Flows
Wireframes
IA
Visual Design
www.adappt.in
Problem Statement
Moving to efficient sources of energy like LED lighting is only part of the solution. One of the biggest energy gains is in optimal use according to building occupancy and schedule. ADAPPT's innovative dimming and automation control does just that and enables any existing non-dimmable driver to dimmable driver.
Can we make the Master setup process much more intuitive and simpler?
The application shall be designed keeping in mind that the application shall be used by people outdoors or in dim lit areas, because we are setting up lights right now.
Design Challenge
Make it simple and usable. Setup shall be simple and easy to resume from where the executive last left off.
Enterprise products are always complex, but UX need not be.
There was no direct example to look at and we have to set the benchmark really high.
How we date
Listen & Understand
Ask More Questions
Whiteboard
Task based Workflow
One of the key task in ADAPPT is to create the masterplan of the building and then map the masters to each floor and room. In this case, the application UX needs to be scalable to accommodate the different possibilities. We decided to use the skeuomorphic design principles for master to floor mapping. There is no second chance for first impression. One other goal was to make sure the application was self service and had very low touch points in-terms of support. Hence all the initial setup process for Admin was simplified.
Mock-up…Iterate…Simplify…
Wireframe speaks volumes We strongly believe design helps in fine-tuning product requirements, sometimes wireframes helps product teams to understand how complex or simple the solutions is turning to. Hence we do not hesitate to wireframe our ideas and get early feedback from the stakeholders. This helps both the parties to deep-dive into design marathons.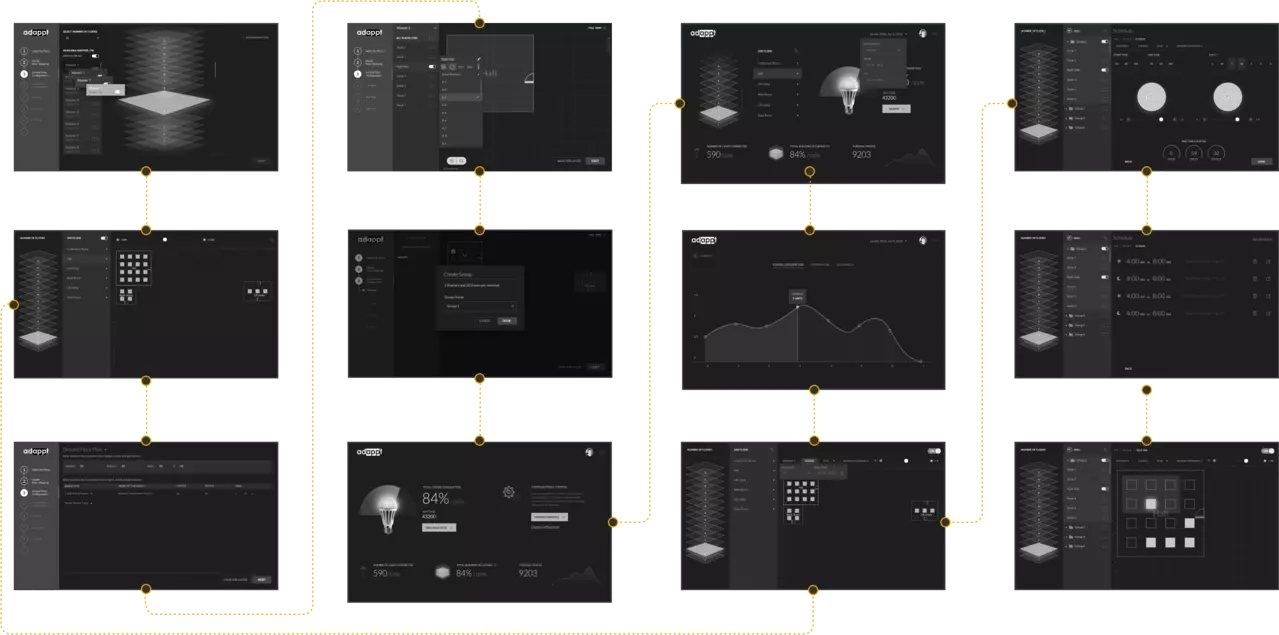 Love making begins