UI/UX Design and Development Services
---
UX Research
There is no alternate to User Research. Best products are created by observing and listening to customers in their environment. We help companies with Primary and Secondary Research, Heuristics Analysis, and User Testing for Hypotheses validation.
UX Design
UX Design is not just what it looks like or feels like. It is how it works. We deliver business outcomes through our time tested process that delivers predictable outcomes to Enterprise businesses worldwide. We are passionate problem solvers who create awesome designs.
Front-End Engineering
With the enhanced capabilities of HTML/CSS, Angular, React, and Android development, our in-house Front-End Engineering Experts will ensure that what you see in the design is what you get in the actual application.
Data Visualization
Data tells a story, does it tell the right one or the important one in your case? Data is no good if it's not leveraged for business outcomes. We help businesses uncover insights by visualizing the data in the most digestible format - Dashboard UX and Analytics user interfaces. We are proficient with D3js, Highcharts and AGgrid.
Conversational Interfaces
Filling forms is dead! Conversations are the most natural way, how humans interact. We have helped companies design conversational interfaces (read Chatbots) for various use-cases be it Consumer workflow for Retail Banking or Lead Generation for an agency. We help you design it and also implement it.
Voice User Interface (VUI)
Voice is taking over the world - It is the next major disruption in computing. We help businesses create workflows over the existing industry leading frameworks - Alexa Skills, Google Assistant Actions, Siri requests or Cortana Skills . Creating a great VUI requires interdisciplinary talents of computer science, linguistics and human factors psychology.
Salesforce Lightning UX
Every Salesforce application needs the Lightning Experience! Our experienced team enables you to create Salesforce Lightning compatible designs that help you in:
Better adoption with Salesforce Lightning
Data driven decision making
Better Visual Reporting
Dynamic Web
Designed for ease of use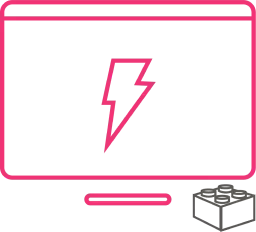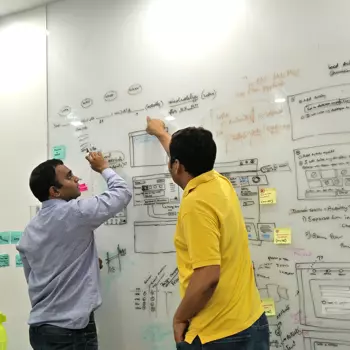 Collaborate with clients
We collaborate with client to understand the business needs and current state of the product's user experience and develop a strategy for improving the same.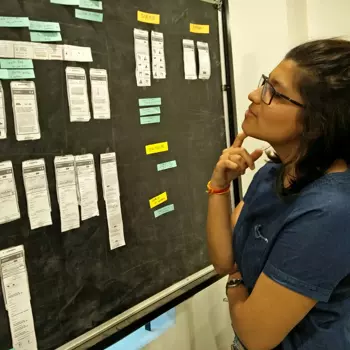 Understand the user
We identify the target user's needs and their abilities by observing their behaviour in real life and by empathising with them.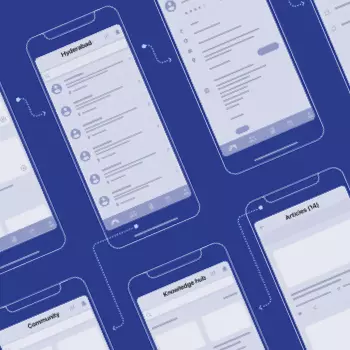 Iterate with prototypes
We iterate the design solution using lean prototyping methods and test our designs early on, until we are convinced that the solution is as effective and efficient as possible
Enough Talking
Let's Collaborate