If you own an eCommerce website, you're likely to be familiar with the frustration of not being able to convert the visitors who have interacted with your homepage, into actual sales. Naturally, you may be curious as to why this happens and you may be interested in methods that can provide insights on how to improve the situation.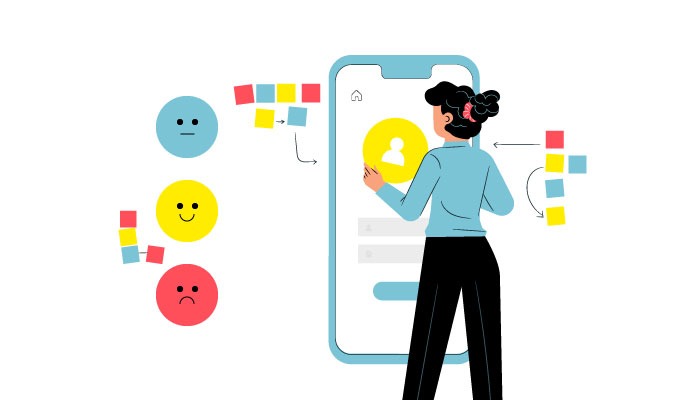 Fret not, for a UX Audit is here to help. It's a powerful tool that can pinpoint the exact areas of your product that are causing issues for users, and thus help you remove the hindrances you face in converting leads into actual sales. Let's dive into the details of how a UX audit can help you identify and address pain points, and ultimately enhance the user experience to drive better results for your business. As a designer, it is extremely important for you to try your designs and test them out before expecting the users to use and understand them.
What is a UX Audit?
A UX audit uses empirical methods to objectively evaluate the current state of a website or app. It identifies pain points and provides recommendations for improvements based on heuristics, with the goal of enhancing the user experience and boosting conversions. Although not a one-size-fits-all solution for all UX issues, it can help answer critical questions about website or app performance, and its effectiveness depends on actionable recommendations and their implementation.
Conducting a UX audit requires a significant investment in time, money, and effort. However, it can reveal what is working well and what needs improvement, guiding decisions about which metrics to collect or refine, etc. By analyzing data, a UX audit can uncover insights about user needs, shed light on past attempts to improve the user experience, and inform future design strategies.
One of the key benefits of an efficient UX audit is that it generates actionable recommendations grounded in empirical evidence, rather than subjective hunches. These recommendations can inform follow-up activities, such as design changes or feature enhancements, and contribute to strategic design plans. Additionally, a UX audit produces valuable metrics that can be used to track the success of future tweaks and improvements.
It can help form hypotheses about user behavior, providing insights into why users act in a certain way and how they might behave in the future. This deeper understanding of user behavior can inform design decisions and contribute to the development of user-centric experiences.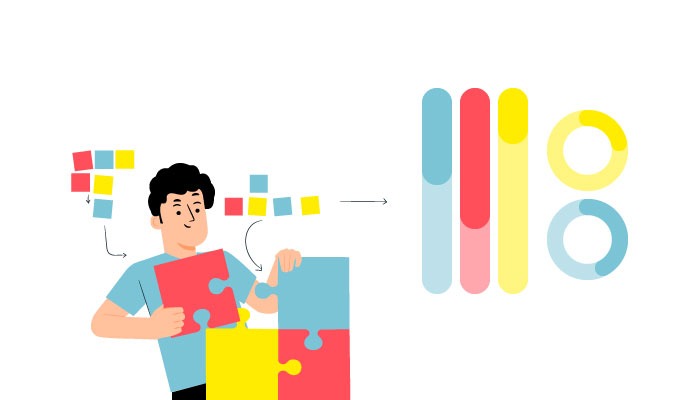 When is it ideal to conduct a UX Audit, and who should do it?
It would be ideal to conduct a UX Audit on a product that has been live, for some time and has accumulated a backlog of data for examination. Although an internal audit may be done by following an objective process and using tools available online, it is preferred to have external parties working on it to ensure an unbiased perspective.
Resources and Tools Required
A UX audit involves using various methods, tools, and metrics, such as reviewing business and user objectives, conversion metrics, customer care data, sales data, traffic/engagement, compliance with UX standards, and usability heuristics, to analyze potential issues with a product. It requires a collaborative effort from different teams within the company, including designers, developers, product strategists, and business managers, with an appointed audit lead to oversee the process and establish a timeframe for each step.
To ensure a successful UX audit, it's important to establish audit goals, and timeframe, and allocate necessary resources from the outset. Advanced analytic tools like Omniture or Kissmetrics, usability testing software such as User Testing, usability heuristics such as those by Jakob Nielsen, web application heuristics, and following ISO principles can provide valuable resources for conducting the audit effectively. By involving relevant stakeholders and utilizing appropriate tools, a UX audit can help identify areas for improvement and optimize the user experience of a product or service.
Stages of Auditing
The UX Audit consists of 5 main stages –
Gathering Metrics and Materials, and Validating the Results
It is crucial to define clear goals and metrics to gather relevant information. Here are some potential sources of metrics and materials that can be useful in the audit process:
Heuristic product evaluation: Conduct a cognitive walkthrough of the product using established criteria, such as Nielsen's heuristics, to identify potential obstacles from the user's perspective.
Website and mobile analytics: Utilize tools like Google Analytics, Kissmetrics, or Crazy Egg to collect quantitative data on traffic sources, trends, user flows, conversion rates, and other metrics. Ensure analysis of trends rather than isolated data points for a comprehensive understanding.
Conversion rates or sales figures: If the product is an eCommerce website or app, sales/download figures can provide insights into the user experience and identify pain points.
Stakeholder interviews or user surveys: Interview internal product stakeholders and gather feedback on the product's plan, requirements, and development challenges. Additionally, check if there are any existing user surveys conducted by the marketing or sales department that can provide valuable insights for the UX audit.
Previous product requirements: Accessing the original requirements of the application can help in understanding design decisions and provide context for writing recommendations.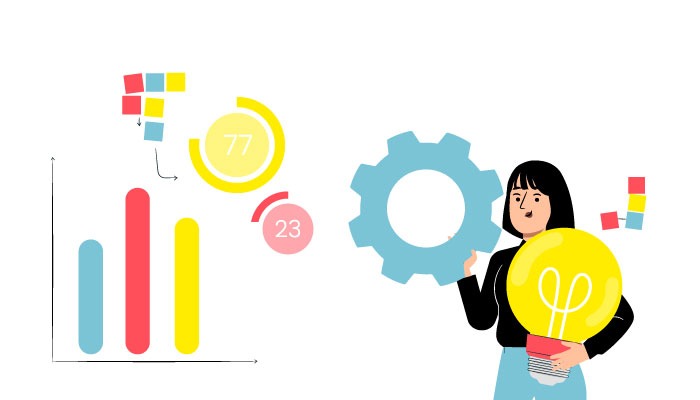 It may also be beneficial to validate the qualitative data collected through usability tests to corroborate findings from previous user surveys or feedback. Usability tests can provide concrete evidence to support or refute claims about the user experience.
By utilizing these sources of metrics and materials, a UX audit can gather both qualitative and quantitative data to identify pain points, understand user needs, and make actionable recommendations for improvements.
Organizing the data
All the data obtained can be uploaded onto a Spreadsheet or a Google Doc. The information should be tracked and aggregated on a spreadsheet.
The following templates might help with organizing the data:

i.An Excel booklet by UserFocus
ii. Word Template for Measurable Usability Goals by usability.gov
Reviewing the trends and tendencies
Converting data into meaningful insights can be a nerve-wracking process, and methods such as data mining, card sorting, and insight incubation can help make sense of the information available.
Reporting the findings

After analyzing the data for insights, the next step would be to develop hypotheses about the user experience of the application by comparing the insights against these four key aspects of successful products:

Relevance: Is the site or app addressing user pain points? Are there gaps between user expectations and reality when using your product?
Value proposition: Is the value of the product clear and convincing to users?
Usability: Are there any points of uncertainty in the product's interface? Do users intuitively understand how to use it?
Action: Are calls to action visible, relevant, and incentivizing for users to take action?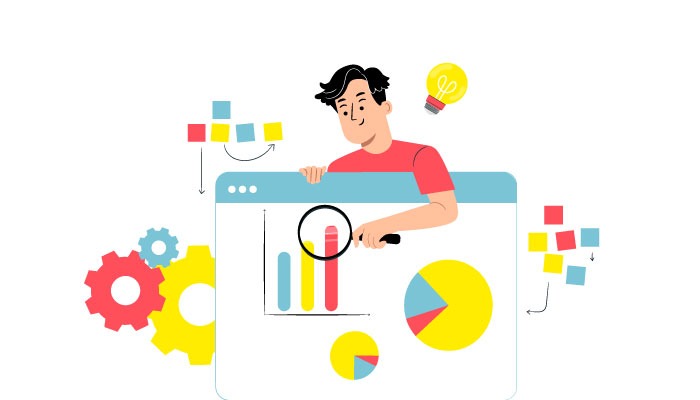 By evaluating the application against these keystones, the auditor can easily identify areas that may need improvement and understand how user interaction differs from stakeholder expectations.
Creating evidence-supported recommendations.
This will be the final step of the UX Audit. At this stage, recommendations based on the data obtained can be made, with the key focus being that such recommendations must be practical and applicable at large.
It would be helpful to start off by emphasizing the positives, followed by being specific with your recommendations. It would also be beneficial to supplement recommendations with examples and solutions for the design-development team, as opposed to outright criticism.
Conclusion
Getting leads but not having them convert into successful sales can be truly frustrating, which is where the need for a UX Audit steps in. An effective audit would reveal the shortcomings of the UX element of the businesses, along with solutions on how to fix the same. Successful implementation of these suggestions could very well induce the much-needed overhaul for a struggling business, considering how UX can be a make-or-break factor in e-commerce.