A glimpse into Sarva 2022, Design for the future – Creating a better India 🇮🇳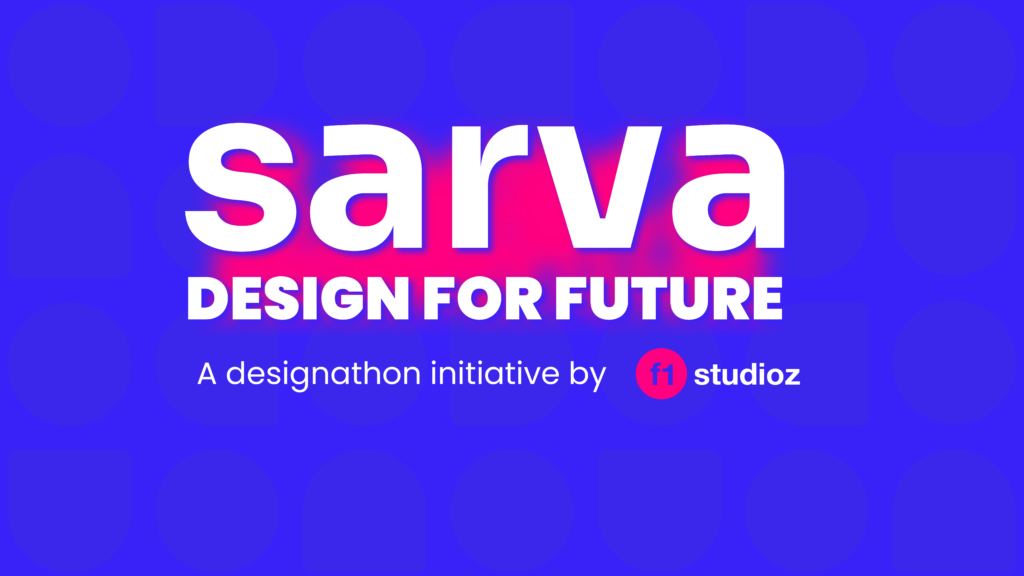 With over 400+ participants, 100+ teams, and over 20 esteemed mentors Sarva 2022, Design for the Future, was definitely the hottest talk of the town. Our highly talented participants showcased some stellar solutions, leaving us all so proud!
A glance into Sarva
We at f1studioz, started Sarva, a designathon initiative in the year 2021 in a hope of bringing all design enthusiasts (designers and non-designers) together and exploring the future of design while solving for the masses. The beginning of a new era in the design industry.
Designing for the future – Creating a better India.
This year's theme was Designing for the future – Creating a better India.
Design is constantly evolving, and so is technology. With the rapid advancements in technology happening every day, great inventions are bound to happen.
We are headed to the most radical period of change in design history with Design and Technology collaborating now so more than ever and are witnessing the beginning of an unbreakable digital era where physical reality will merge with the digital world to give us seamless experiences.
Our country India has seen a great amount of development in recent years. The Post-pandemic era has seen advances and innovations, in health, safety, security, and much more. It is predicted that India holds the power to become one of the top three economies in the world in a couple of years, and we are almost there as well. The need of the hour is for the creators – Designers and techies to come together and experiment to change the realities of our daily lives.
The question now was, how do we design experiences that are not only packed with the latest technologies and realities but also accessible, helpful, and meaningful for the users? How do we design for the improvement of the future?
Who all embraced this year's event?
For this year's Sarva we had some of the biggest names in the design industry join as judges, mentors, and keynote speakers.
Judges'22
The extraordinaire jury panel definitely had all of us star-struck!
1. Sameer Bhiwani: Design leader, Google. Experienced with enterprise software, fintech, travel, and many other domains.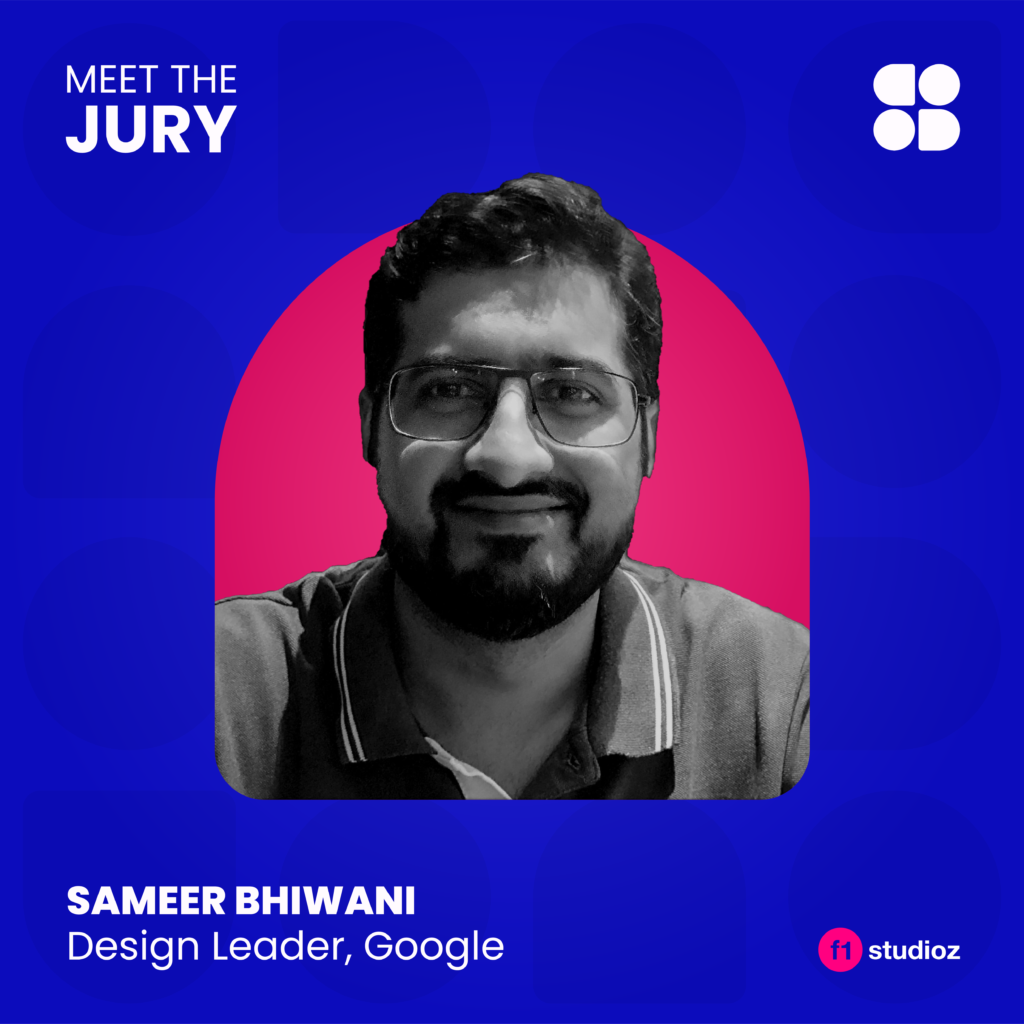 2. Malavika Patel: Director, Experience Design at Turtlemint. Design leader across corporate UX Design.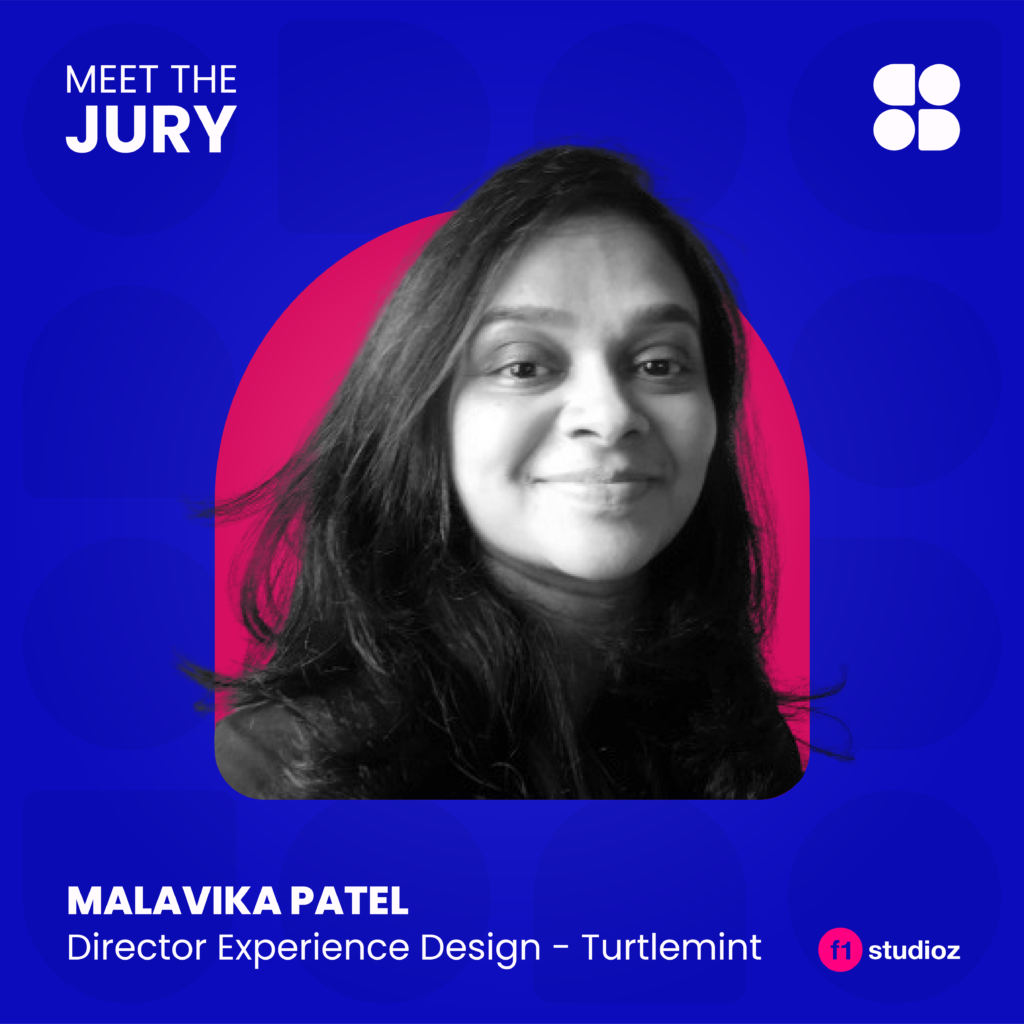 3. Vimal Sharma: Senior Director, Design at Salesforce. Seasoned Design leader.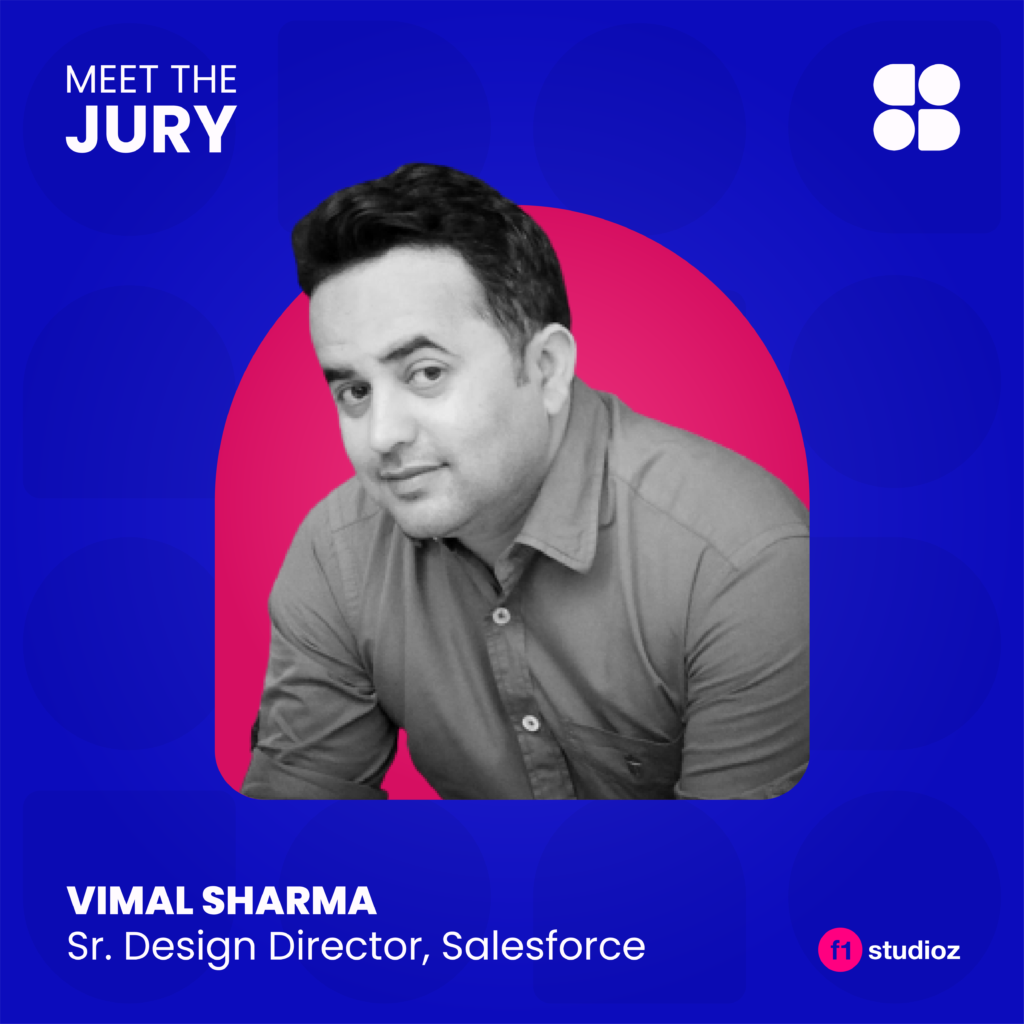 4. Suhas Bendre: Director, Cognizant Interactive at Cognizant Technology Solutions. Design leader across UX and Interaction Design.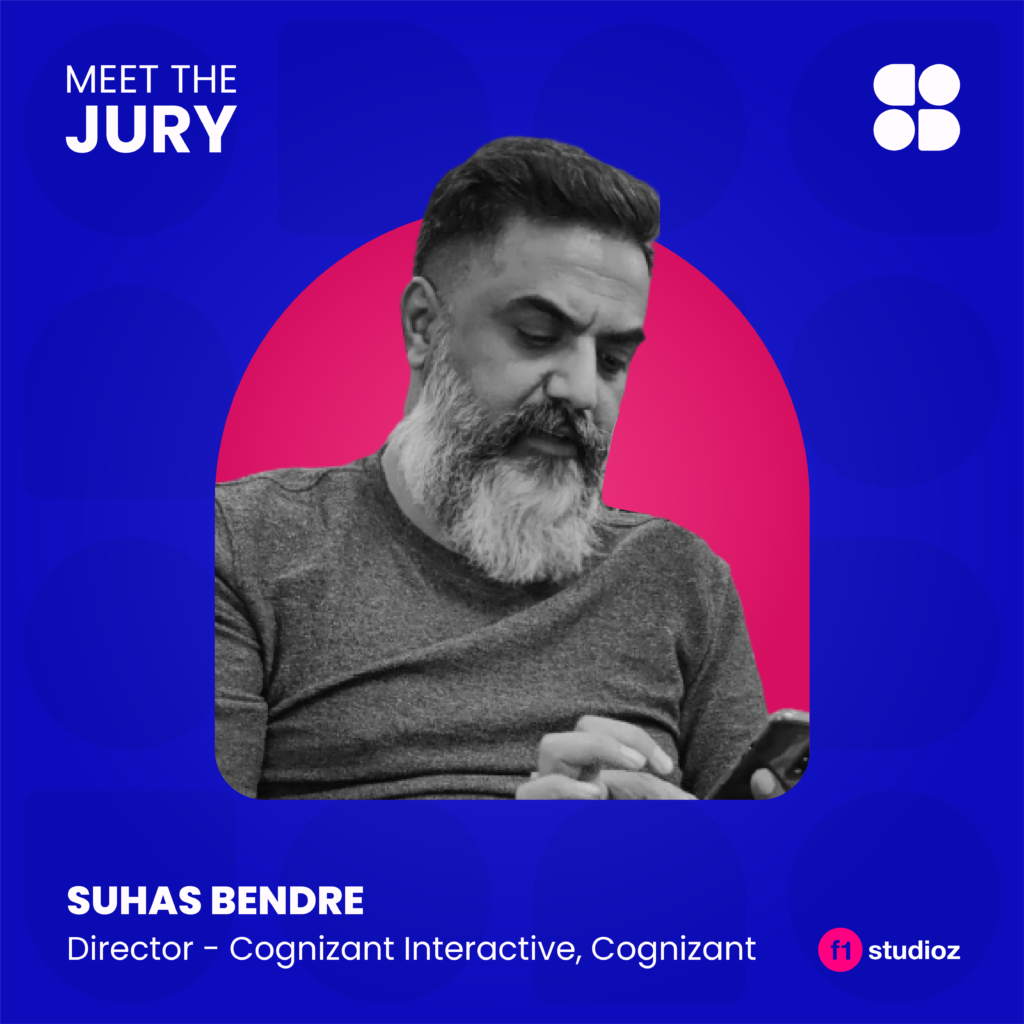 Mentors'22
The biggest design leaders mentored our participants and guided them toward victory!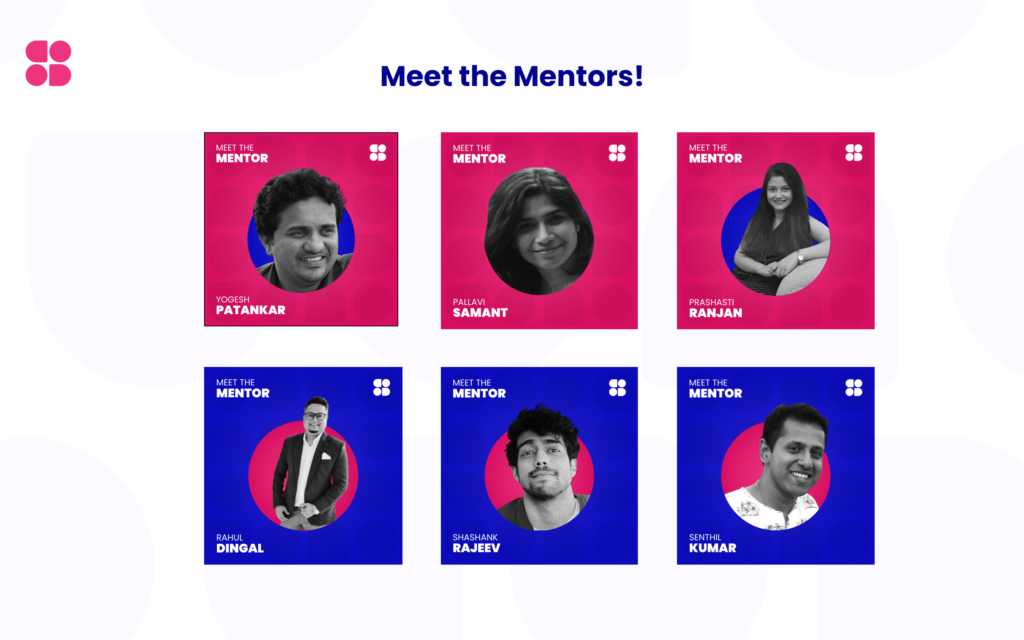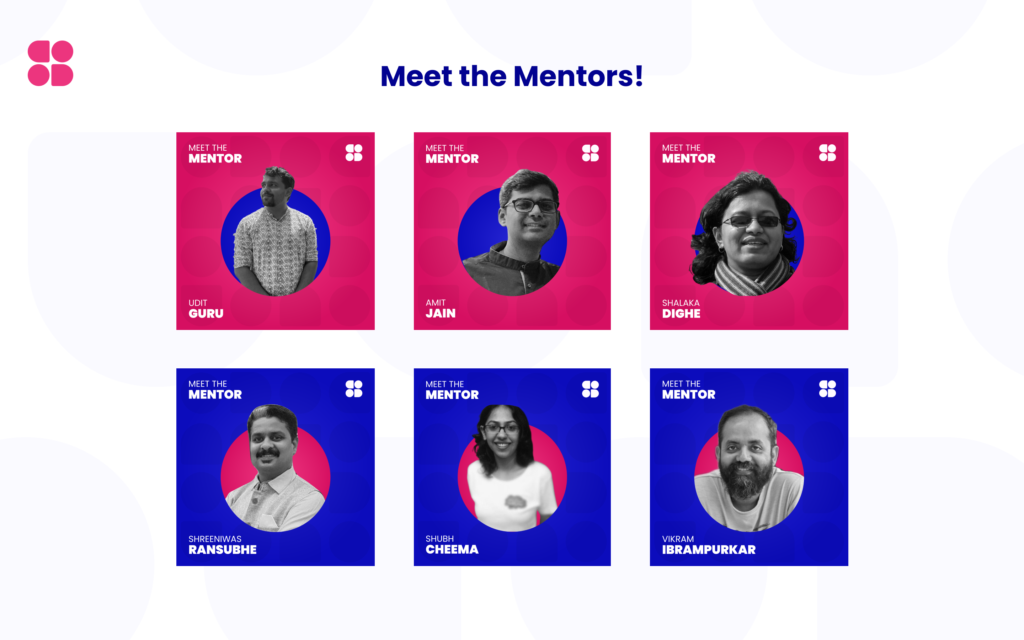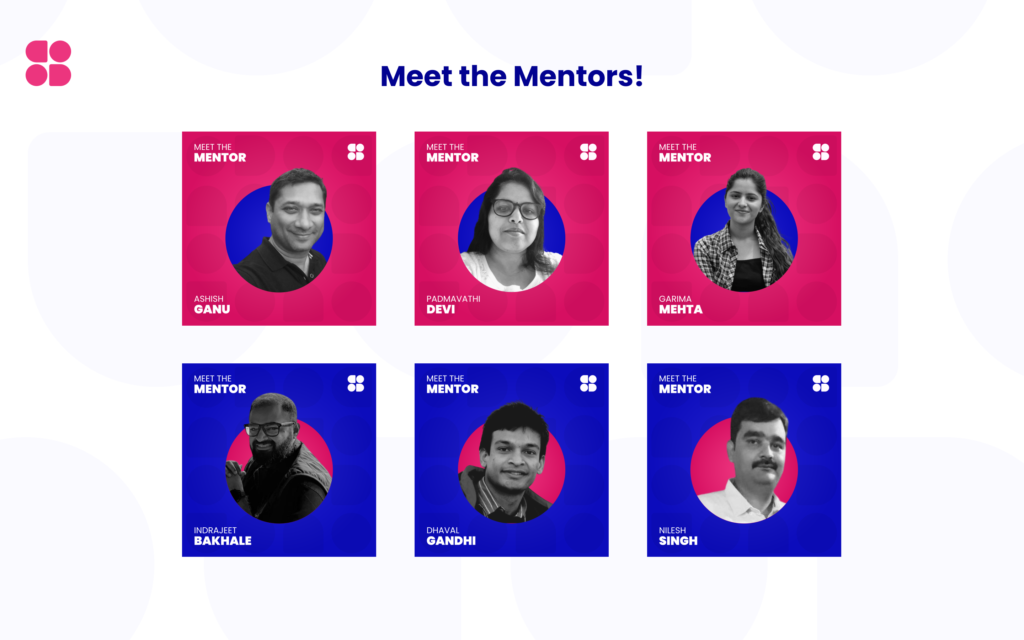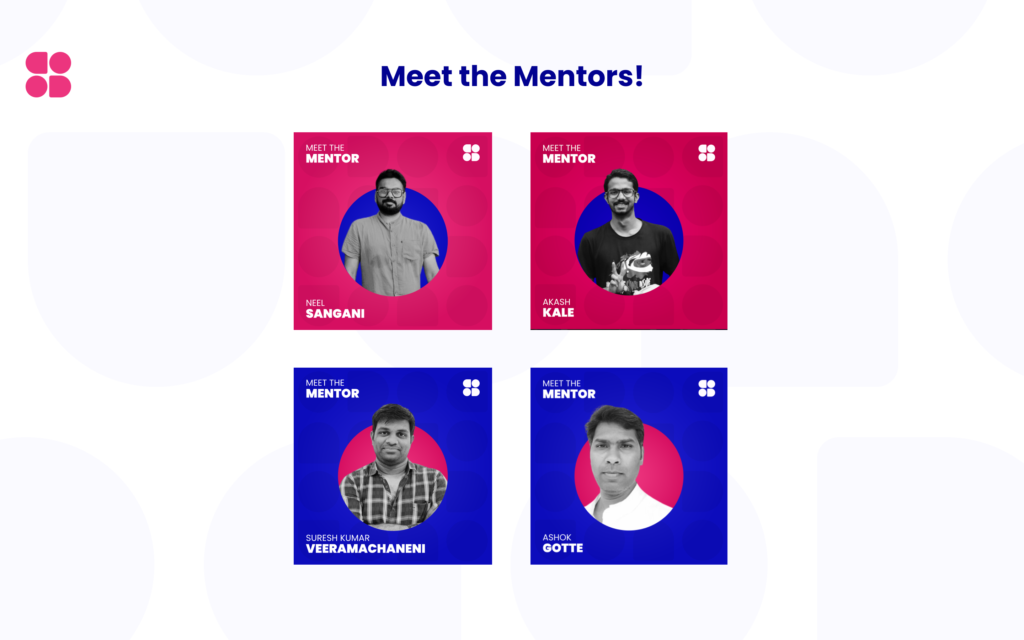 Keynote Speaker'22
It was truly an honor to host Mr. Shashank Deshpande, Co-founder & Chief Business Officer, Cubyts as our Keynote Speaker. Listening to his insights about businesses and design was a once-in-a-lifetime experience with some great learning moments.
With over 30+ years of experience in managing & building design-led businesses as a Product Designer, Entrepreneur & Investor, he has been part of many adventures. Shashank has also been the Chief Design Officer at Globant. He co-founded Clarice Technologies Private Limited, Pune, which Globant Inc. acquired in May 2015. He has also institutionalized design functions in multiple companies like Siemens Information Systems, Veritas, Globant, and HFI. Prior to this, he set up a digital design consulting company – Quipus Design – that was acqui-hired by Frontier Software Veritas.
Watch Shashank's keynote speech here:
Entertainers'22
Sarva 2022 was also packed with a plethora of entertainment events for our participants to wind down and relax during the intense timeline.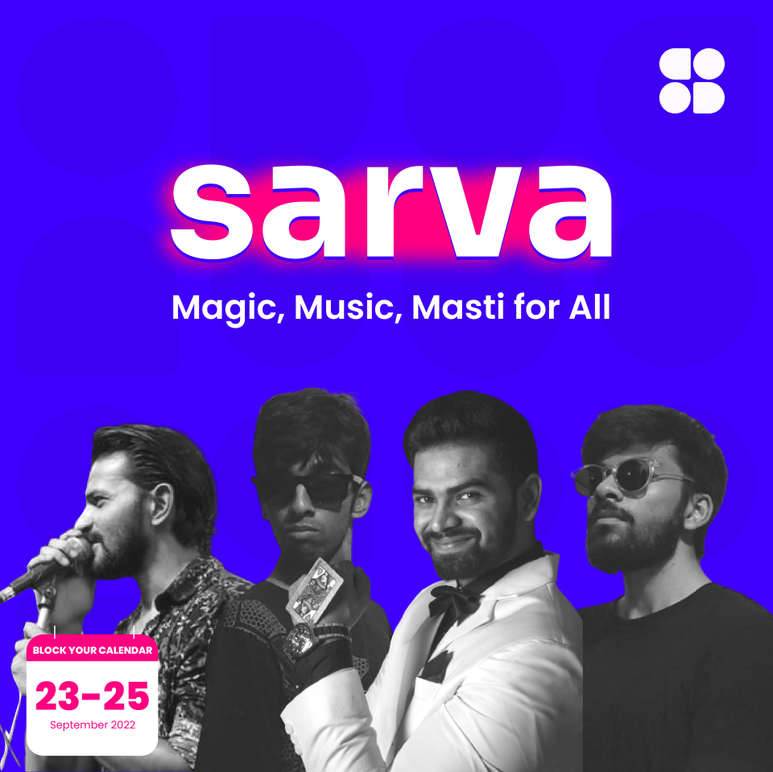 1. Reimagining Mental Limits with Nikhil Raj ✨🎩
2. Musical Night with Ankit Mewada 🎙️ 🎶
3. The Tarang and Advit show 🎤🎭
And after 3 days of absolute high and an energy-packed problem-solving timeline we finally had our winners for Sarva 2022, Design for the future – Creating a better India.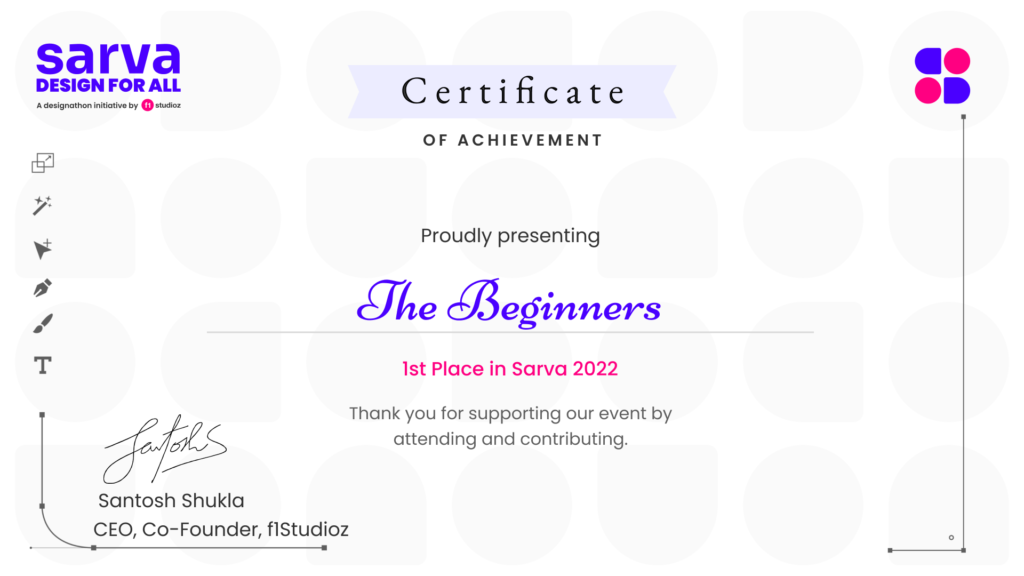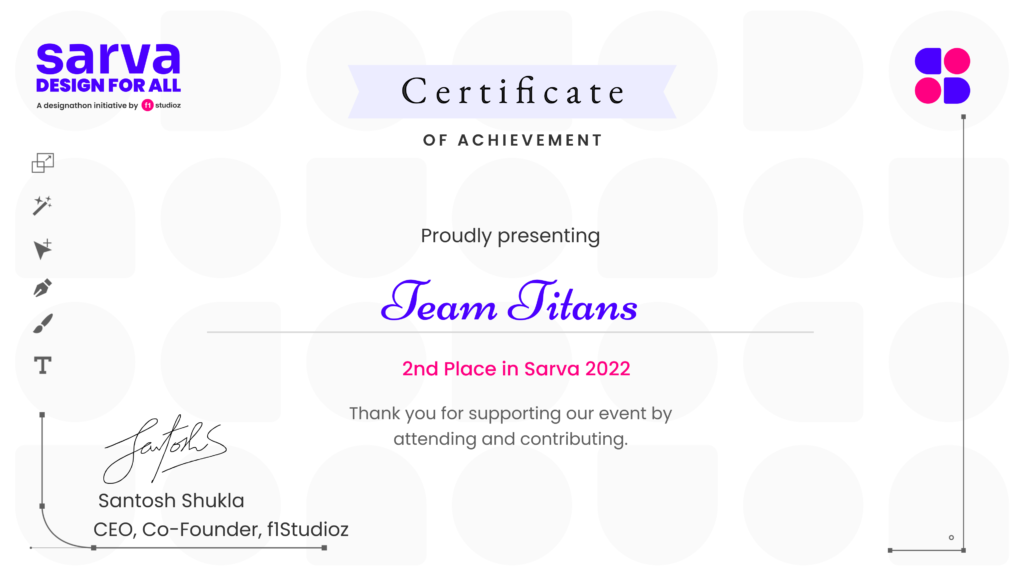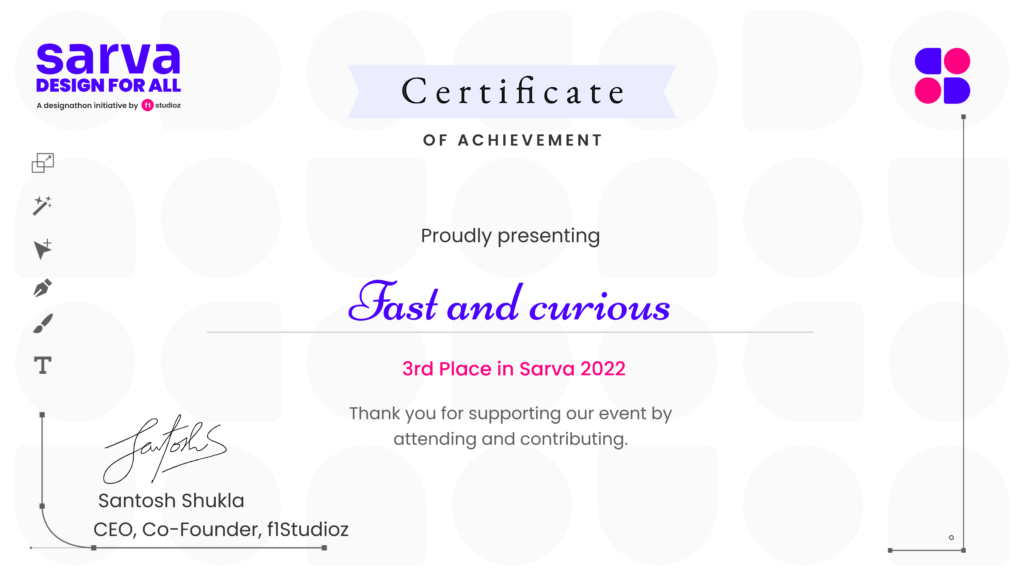 Catch the final Pitch wars here:
Sarva 2022 indeed was a sight to behold! A huge thank you to each and everyone, who was a part of our Designathon from participants, mentors, judges, and speakers to our super hard-working Sarva team who made sure every moment of the event ran smoothly.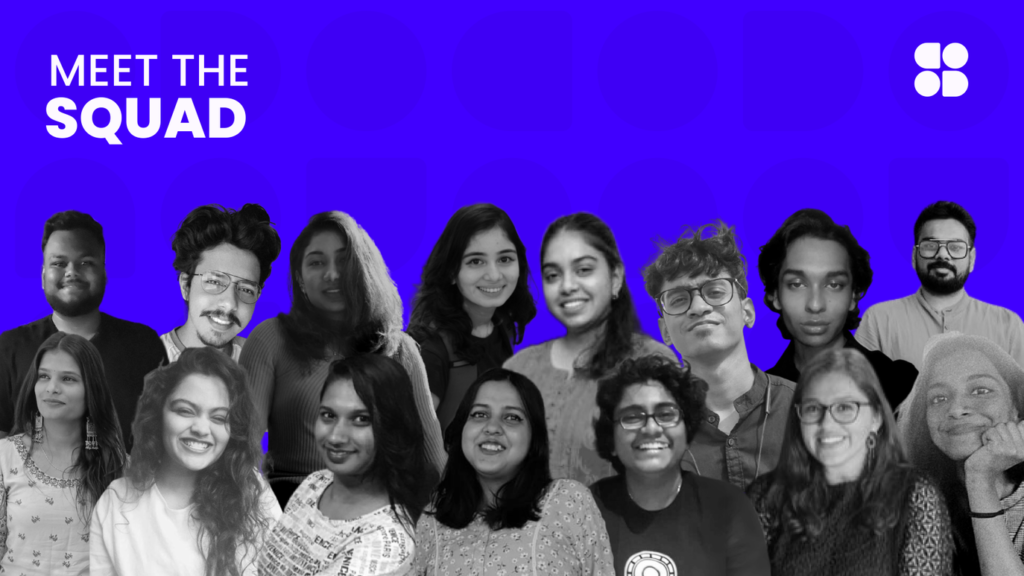 "Great things in business are never done by one person; they're done by a team of people."

– Steve Jobs