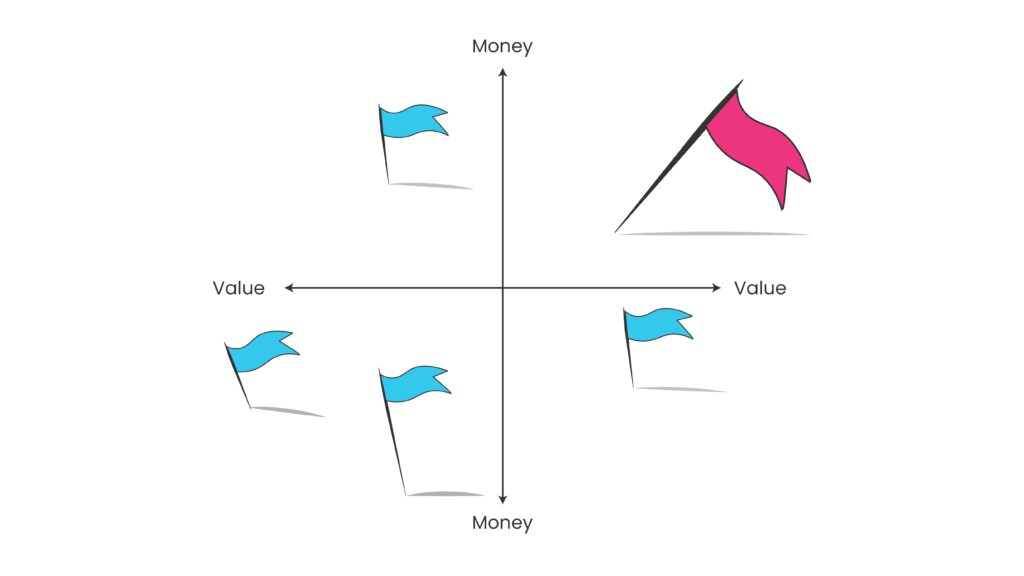 Your brand is a story unfolding across all customer touchpoints – Jonah Sachs
Branding is the perennial process of Identifying, Creating, and Managing the progressive assets and actions that shape the perception of a brand in the minds of potential stakeholders.

Branding is a crucial component of business practice because not only is it what makes a memorable impression on consumers, but it allows the customers and clients to know what to expect from a company. It is a way of distinguishing one's product or the organization from the rest of the competitors and clarifying what they offer, helping the consumer in making a better choice. A strong understanding of branding requires a formidable grasp of business, marketing, and human relational basics. Branding is a vast concept that a correct definition that genuinely encompasses everything it represents would not bring too much clarity to the subject but, lower the propagation of obsolete, incorrect, and incomplete information about it.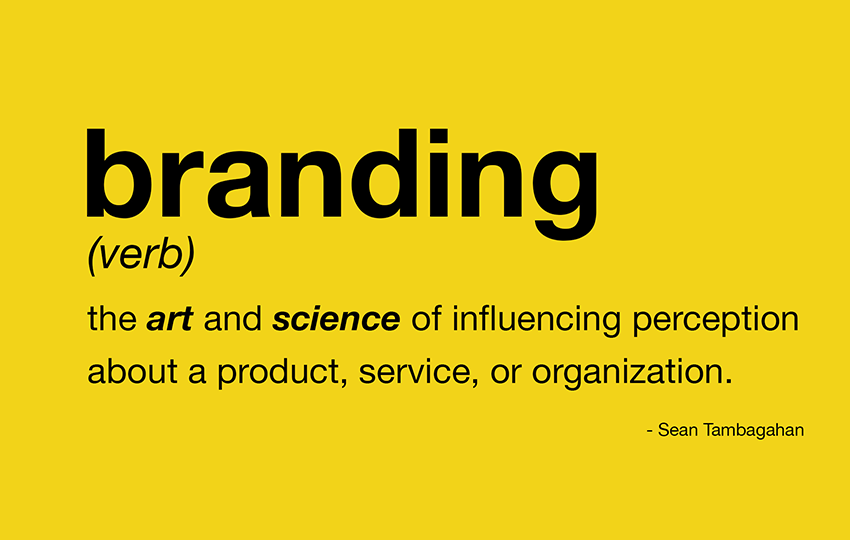 Branding is essential when generating future business, and a firmly established brand can increase a business's value by providing the company more grip in its particular industry. This also presents a more attractive investment opportunity because of the brand's firm establishment in the marketplace. The outcome of the branding process is the brand, which incorporates the reputation and adds the value that comes along with it. A well-built reputation means a strong brand which, in turn, translates into monetary value. That value means to influence, price premium, or mindshare. The brand is a business asset that holds economic importance in itself and must have a place of its own on a business's balance sheet because it increases the company's overall worth.
What is Brand Positioning?
Brand positioning is focused on your audience's perceptions, which means that it's about what you do in the minds of your audience and not what you do to the product or service itself. Brand positioning is about how you differentiate your brand in your customer's minds because this perceived favorable differentiation drives them to choose your brand instead of your competitors. Typically, most well-positioned brands are linked to words or phrases in the customers' minds, so the brand's identity is personally defined in buyers' minds. Companies help develop the perceptions customers have about brands, but the brand experience itself determines whether something lives up to expectations.

Brand positioning also relates to characteristic features, including style and customer types. If a brand is recognized by its target audience for having a unique offering, it will have a much stronger positioning in the competitive market. Strong brands gain steady momentum by successfully fulfilling the unmet needs of the potential buyer. If other brands are already positioned similarly, explore different angles to create a more significant difference and more vital visibility to ensure the ideal customer notices the brand's unique offerings. When customer service and needs get sacrificed, it often doesn't matter how excellent a product is; there would be chaos. Always work hard to cater to the needs and expectations of the buyers in every way possible. More importantly, brands with ideal positions stay engraved in customers' minds even as other recurring options and firms crop up and endeavor to capture a chunk of the existing market share.
How does Brand Positioning function?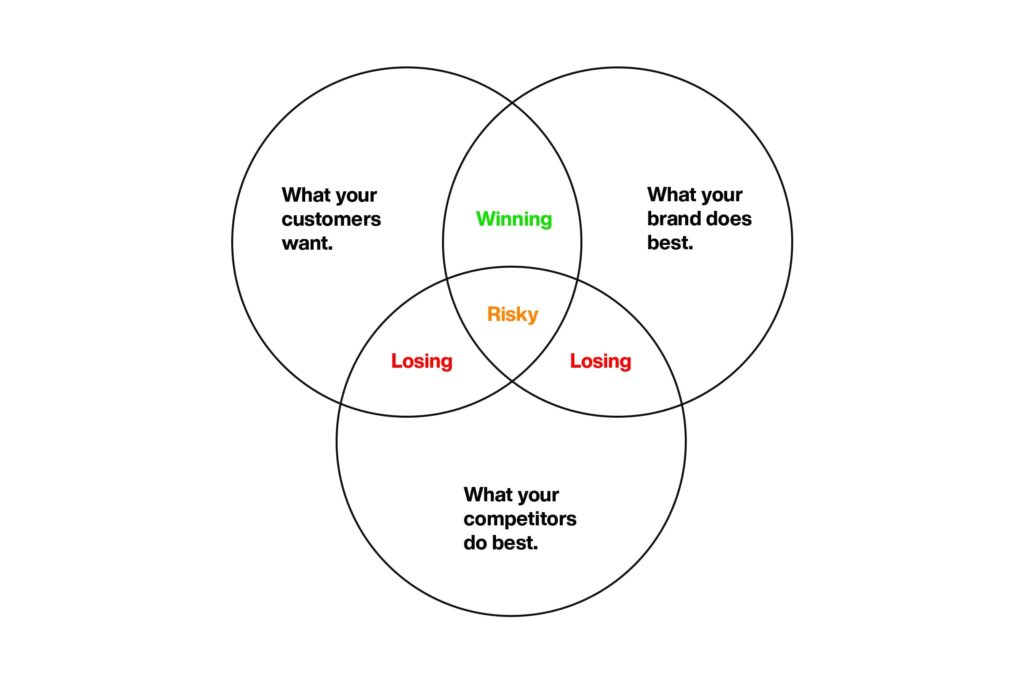 Building a unique brand is about identifying what makes you different and what works best for your business. After broad competitor research, you will begin to notice recurring patterns and notice your competitor's strengths and weaknesses. It is during this comparison of product or service to others, you'll realize that one company's weaknesses are other brands' strengths. This makes a brand unique, and it's the perfect starting point for positioning that particular brand in the market.
A crucial part of the product positioning is to associate and integrate the product with specific benefits or varied USPs (Unique Selling Proposition) that interest the target marketplace. When consumers believe in product delivery, many benefits may come into play, primarily the purchase factor. For effective product positioning, the customer has to derive the promised benefits once he has purchased the product. Promoting your product by showing it used on specific occasions or at particular locations positions your product effectively. Typical occasions are situations that might determine the future of the product.
Locations might include malls, restaurants, or the outdoors. When the consumers find themselves in such a situation or place, they are reminded of the product and may purchase it based on its positioning and value in the household. One has to ensure that the occasion or location comes up frequently. Available positions solve problems and provide consumers with benefits. Positioning strategies should not be considered static or permanent. If the competitor offerings change, the business environment changes. As the marketplace changes, consumers tend to look for products based on selective comparison. If the positioning strategy proves to be marginal or unworkable, that would be the time to re-think or reinvent the system. However, changing it too often can confuse the buyers, so make sure it is carried out only when necessary.
An example of the functioning is
The glass cleaner gets glass surfaces clean, and the consumer benefits. If the glass cleaner is made of environmentally friendly ingredients, it appeals to an extended position the consumer values. The cleanser helps the consumer boost his self-image and provides social meaningfulness. The third positioning strategy is experiential. If the cleaner has a fresh fragrance, it offers the consumer a sensory stimulation. Some product positions can incorporate all three categories to develop a sustainable advantage.
Products are made in a factory but brands are created in the mind. – Walter landor
A strong brand positioning strategy is necessary for all businesses striving for success, and the proof is in the numbers. Brands presented consistently see an average revenue increase of 10-20%.
Successful branding yields benefits such as increased customer loyalty, an improved image, and a relatable identity that distinguishes you from the competition. Product positioning strategies are numerous, and selecting one over another is crucial to how your company will market its products or services. Choosing the wrong system can cost lost time and a meager marketing budget. The bottom line here is that a logical approach to selecting a positioning strategy can ensure a good choice, a good future run, and an unbreakable brand strategy.