How clean are your internet habits?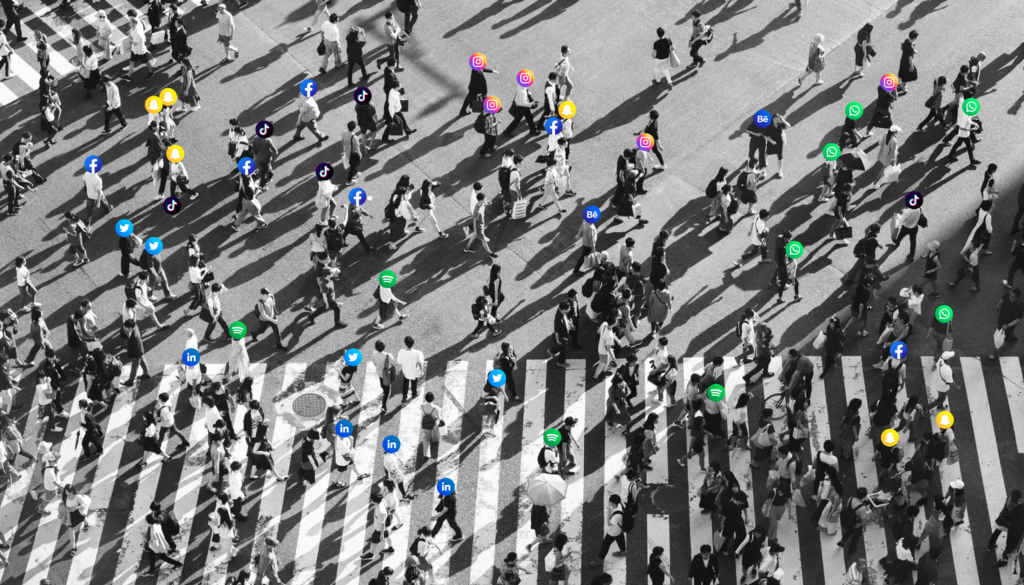 Over the past couple of years, we've discussed the sustainability and carbon footprints of products we can feel and see. We go paperless and switch to eco-friendly alternatives to save the environment, but how often do we think about the internet? The carbon impact of the internet is primarily driven by electricity use.
I have always been intrigued by the media and digital space. As I explore design, I wander at digital sustainability's doorsteps. So, I dug into the human-centric approaches (and visual aesthetics, of course). After juggling many questions in my head, I have jotted down some key things to achieve digital sustainability.
Do you know that a single email with an image attachment can emit as much as 50 grams of CO2e*? While spam emails can have a pretty small carbon footprint, sending images or large attachments can have a much more significant impact. Well, that's just an email. Unsurprisingly, it's easy to see how we reach 1.6 billion tons in annual emissions!
*(e = "equivalent" to possess greenhouse gases beyond just carbon dioxide.)
So, what is Sustainable Design?
Sustainable design is an approach to creating digital products and services that put humans and the earth first. It follows the principles of the Sustainable Web Manifesto, which views digital products and services as
Clean: Powered by renewable energy.
Efficient: Uses the least amount of energy and material resources possible.
Open: Accessible allows users to control their data and enables the open exchange of information.
Honest: Does not mislead or exploit users.
Regenerative: Support an economy that nourishes individuals and the planet.
Resilient: Functions in times and places where users need them most.
How to achieve Sustainability: Practises
The sustainable digital design combines environmental preservation principles and performance-based web and usability measures. These can be applied to any digital platform to boost efficiency, usability, and performance. Sustainable design also diminishes the environmental effects of digital products and services through various methods. (Keep reading to know more)
Sustainable web design practices are based on the following;
Green Web Hosting: Host servers powered by renewable energy.
Performance Optimization: Downloading speed on the user's device.
Content Findability: Time spent by the user to find the required content.
Usability: All users can quickly accomplish tasks across devices and platforms at different bandwidth speeds
Work Ethos: Execute products and services transparently and effectively.
Business Practices: The firm manifests the same principles in their operations
Improving User Experience (UX)
Good user experience allows users to accomplish tasks faster and efficiently without confusion or barriers. In some cases, good UX can also help users make more sustainable choices.
User Experience Design and Usability
Data guides many design decisions, specifically in digital. Define sustainable design strategies, collect data, manage and evaluate them, use the tools to assess, build the skills needed, consider the right metrics and KPIs, and dig into the data to identify and share stories that resonate with your stakeholders.
Prioritize digital accessibility and sustainability as they are crucial to designing more sustainable digital products and services. Check out the United Nations SDGs.
Understanding the target audience is critical to helping users accomplish objectives faster and more efficiently. Create inclusive user personas.
Optimize images and videos to enhance usability while reducing bandwidth and energy use.
Help users make sustainable choices using green patterns. Choice Editing refers to limiting options to push an end goal.
Prioritizing content and user experience for mobile devices will make your digital products more user-friendly and energy-efficient.
Optimizing responsive design images isn't just for mobile users or users on a slow connection. These performance optimizations help everyone, regardless of screen size, bandwidth, or device capabilities.
Not all fonts are created equal. Using fonts thoughtfully can minimize server load time.
Make the content more accessible using a user-friendly error page and appropriate redirects. It's an SEO best practice that will also make your website greener.
Slice down on HTTP requests and improve performance using CSS sprites across your digital product.
While working on products that will be tested on different screens, think about the efficiency of color. For OLED screens, darker colors are more energy efficient.
Integrate Sustainable Design In Your Digital Products
A website or product redesign offers an excellent chance to blend sustainability principles into the digital ecosystem comprehensively. Check out a few steps you can take right now:
Website Carbon – Helps you understand how your current website performs.
Ecograder – Report card to help you figure out where you have to improve.
Create a prioritized list of things to enhance and measure your performance over time with an eye on continuous improvement.
References: 
https://www.sustainablewebmanifesto.com/
Also read:
ClimateAction.tech Greener Design Resources
Communities: