The Roadmap to Transitioning
While studying Engineering in college, I developed a love for design and chose to follow my passion. I began my career as an interior designer, spending roughly 5 years in the field before deciding to take a slight detour and transfer to UI/UX, moving from designing actual rooms to designing digital spaces.
My research and findings made me realize that there are actually a number of parallels between the two domains of design.
A Glimpse into My Career Path as an Interior Designer
After earning my degree in civil engineering, my passion for design led me to pursue a career in the design field. I started my journey as an interior designer in 2016 and over the course of 5 years, I honed my skills and grew professionally. During this time, I had the opportunity to work with several notable design firms, including Livspace.com and Homzinterio. My dedication and hard work even led to my promotion to Design Manager.
As a Design Manager, my workday was filled with a variety of tasks. I regularly met with clients to understand their design preferences and requirements, conducted site visits to assess the space, and assisted my team in creating functional and aesthetically pleasing designs. I also played an important role in ensuring the successful implementation of these designs, making sure that they are executed exactly as intended.
Interior design is not just about decorating a space, it's about solving problems and improving the way people live and work.
The Switch

I have always been fascinated by the way design can shape and improve people's lives. My desire to make a larger impact in the field of design and help a wider range of users has led me to explore User Experience (UX) design.
But the prospect of transitioning to UX design at this stage of my career raised many questions, such as
"Am I capable of making the change? "
"What is the process involved? "
"Will I find it fulfilling? "
And "Should I leave my well-paying job to start afresh?"
These queries made me stop and think. Venturing out of one's comfort zone is like embarking on a new adventure, and is definitely not a simple decision to make. I had many internal battles, questioning whether I should take the risk.
But I always remind myself that without trying, I will never know what I am capable of. I have found that self-reflection and hands-on learning are the best ways for me to progress and evolve, as they allow me to assess my experiences, understand my emotions, and plan for the future.
And then
After much contemplation and hesitation, I finally made the decision to switch my career path to product design in February 2022. To further my understanding of this field, I took a proactive step and enrolled in "Master Digital Product Design: UX Research & UI Design" offered by Udemy.
After completing the course, I felt I had a thorough understanding of UX design, but there were still some gaps in my knowledge that needed to be filled before I could confidently apply my skills in a professional setting. Given this, I decided to further my education and applied for a PG Certification in UI UX Design Strategy at IIT Guwahati. Following the certification, I felt confident in my decision to change my career path and begin my journey as a UX designer.
"A career switch is not a leap of faith, but a step towards exploring new opportunities and unleashing untapped potential."
Filling the void between UX and Interior Design
Interior designers are typically responsible for creating floor plans, selecting furniture, and overseeing construction and renovation projects. UX designers, on the other hand, are in charge of developing user-centered designs that address users' needs and goals. This includes conducting user research, creating wireframes and prototypes, and conducting user testing to ensure the design is effective and meets user needs.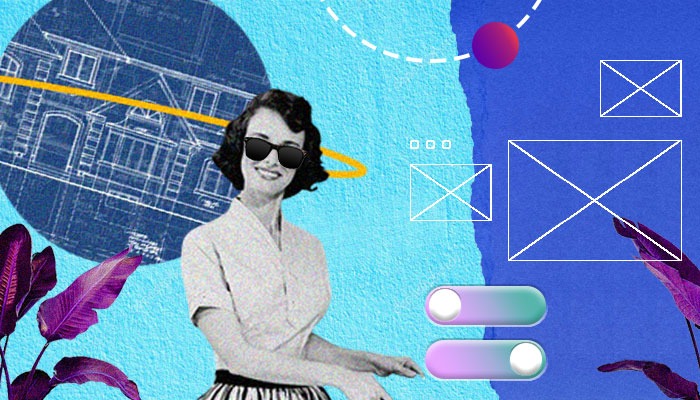 There are many similarities that are often overlooked between UX Design and Interior Design, even when they share many of the same principles and goals. Both are concerned with designing visually appealing, functional environments that offer a positive user experience. They are addressed differently but serve similar functions in their respective fields.
Clients vs Users
In design, it is important to consider both the needs and desires of the user as well as the goals and objectives of the stakeholders.
While end users are the people who will use the space, interior design projects also involve stakeholders like building representatives, contractors, architects, or local government agencies. The client who commissions a private home project is often both a stakeholder and the final user.
Stakeholders are not considered intended end users in a UX project. A user is a person who interacts with a product or service, while a stakeholder is someone who has an interest in or concern about something, especially a business.
Client's brief vs User Research
The design brief serves as the basis for any design project and should align with stakeholder input. In interior and UX design, the brief should include the specific requirements that prompted the need to create or revamp the space, as well as details like the scope, purpose, and constraints of the project. The brief should also outline the budget and deadline for completion.
UX research is a systematic approach to studying target users and their requirements, with the goal of understanding their behaviors, attitudes, and preferences. By gathering data through various research methods, UX researchers are able to add realistic contexts and insights to the design process.
Mood board vs Design system
A mood board is a visual tool that helps interior designers communicate design concepts and ideas. It's a curated collection of images, materials, color palettes, text, and other elements arranged to evoke a particular style or feeling. Apart from this, they also use catalog samples of flooring, wallpaper, tiles, surfaces, paints, and fabrics, Interior designers make use of a physical library of design materials that also includes pricing information.
A design system is frequently regarded as the primary resource by product designers and developers. A centralized component library serves as a repository for a variety of reusable and customizable components (such as buttons) and patterns in this system (such as tables). This library is used by developers to create websites, software, and apps. Furthermore, the Design System includes documentation of design principles, style guides, and guidelines for effectively using the component library.
Technical drawings vs Wireframe
Interior designers create detailed 2D drawings like floor plans, elevations, and sections of a space or building with the help of software such as AutoCAD. This can help them to better understand the scale and proportions of the space and make more informed decisions about furniture placement, lighting, and other design elements.
Similarly, in software design, wireframes are an essential part of the design process. Designers use wireframes to identify potential problems or issues with the design and make necessary changes before moving on to the next phase of the design process. Wireframes can be created using various tools, such as software applications like Figma, Sketch, Adobe XD, or even pen and paper.
Design models and Renders vs Prototype
In the field of interior design, models and renders play a crucial role in visualizing the final design in 3D. This enhances the understanding of the space, enabling designers and clients to identify necessary changes and make adjustments as required. Through realistic representations, clients can easily make informed decisions about color schemes, furniture placement, and other design elements, ensuring that their vision is accurately translated into the final design.
On the other hand, prototyping is an essential step in the product design process, as it helps designers and manufacturers identify any potential design issues early on. By creating a prototype, designers can test the product's functionality, dimensions, and proportions, as well as determine the most effective manufacturing methods and materials. This helps to refine and improve the design before moving on to the final product.
To summarize, both aim to enhance the lives of those who use their products, whether it's through an intuitive and enjoyable digital experience or a comfortable and functional physical space.
Contrasting Aspects
A comparison of these two career paths aided me in making my decision. The primary distinctions between these two are:
Users
For an Interior Design project, the focus is on creating a functional and aesthetically pleasing space for a specific set of users, known as the end users. In contrast, UX design is focused on creating user-centered digital experiences that address the needs and goals of a wider audience segment.
Process Span
It typically takes months before you see the finished project, in the interior design industry. During that time, you can create dozens of high-quality digital items, such as websites or apps, for a variety of uses. The main advantage for eager designers is that MVP can be designed frequently in a matter of days.
Iteration in Design
Making changes after completion is a complex and time-consuming process that requires a great deal of coordination, resources, and effort in the context of interior design. The lack of well-defined success metrics begs the question of how we can determine a project's effectiveness. As UX designers, we can test designs with end users prior to releasing a product. This allows them to get feedback early in the design process and make changes before scaling. In UX design, the iterative design process ensures that the final product is of high quality and meets the needs of end users.
To Conclude
I decided to switch from interior design to UX/UI design for a variety of personal reasons. But I don't regret a single moment of my career as an interior designer because it provided me with a solid foundation and allowed me to make a more seamless transition into product design.
I feel extremely grateful for getting a breakthrough in the field of UX design by starting with f1studioz. Working with such a supportive and collaborative team has been a fortunate opportunity for me. My colleagues have been incredibly helpful and responsive whenever I needed assistance, which has enabled me to learn and grow as a designer. Having the freedom to experiment and make mistakes without fear of judgment has been integral to my growth and has allowed me to further develop my skills in UX design.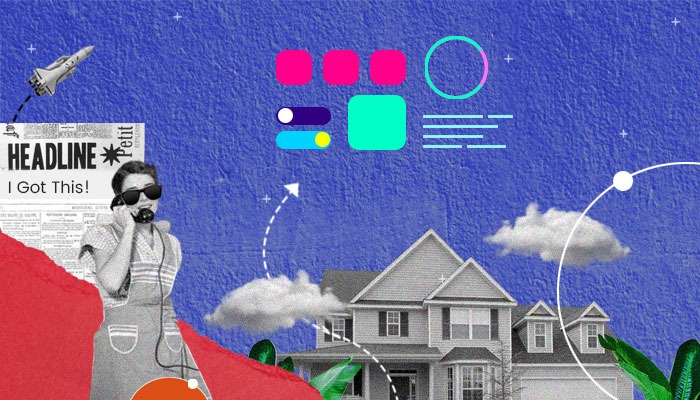 In the coming years, I envision myself taking on a vital role in influencing the direction of technology and transforming how individuals engage with it. I am excited to embrace the ongoing process of learning and expanding my knowledge while striving to create a positive impact on the world through my work in UX design.
"Don't limit yourself. Many people limit themselves to what they think they can do. You can go as far as your mind lets you. What you believe you can achieve."