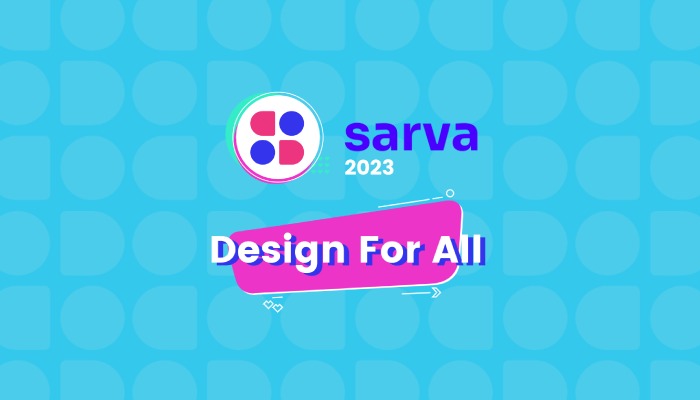 Empowering Health through Innovative Design
In 2021, f1studioz launched an ambitious endeavor known as Sarva, an annual designathon aimed at fostering a culture of design excellence. What started as a humble initiative has now evolved into a thriving community of designers, developers, and thinkers, all united by a shared passion for creating exceptional user experiences. As we step into 2023, Sarva stands as a testament to the success of the past two years and its unceasing commitment to design for all.
Success Stories of Sarva 2021 and 2022
The previous editions of Sarva have been a celebration of innovation and creativity. Participants from diverse backgrounds have come together to tackle real-world challenges through design thinking. Their ideas, projects, and prototypes have not only captured our imaginations but have also had a tangible impact on various industries. Sarva's legacy is one of collaboration, ideation, and transformation.
Sarva 2023: Theme and Problem Statement
This year's theme for Sarva 2023 is particularly exciting. In a world increasingly dependent on technology, the theme revolves around "Elevating healthcare in India through the power of AI."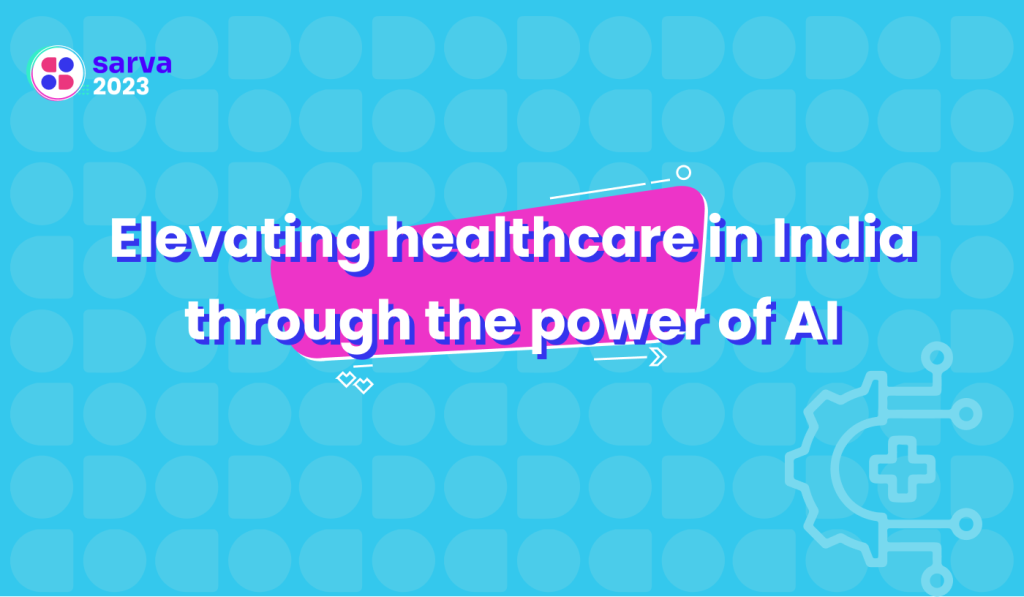 The heart of Sarva 2023 was the problem statement: "In the dynamic landscape of 2023, how can we harness the power of AI to create cutting-edge, user-centric digital platforms to serve as a personalized health assistant, dedicated to overseeing individual well-being, managing medical records, streamlining appointment scheduling, and ensuring seamless medication management, among other things?" The aim was to cater to the diverse and vibrant population of India, fostering improved health and wellness for all.
Meet the Celebrated Jury Panel
To ensure the highest standards of evaluation and guidance, Sarva 2023 boasts a celebrated jury panel. Their collective expertise in the realm of design is exemplary:
Mr. Piyush Relan – Director, User Experience Design at Walmart.
Mr. Kiran Kulkarni – Senior Vice President, User Experience Design at Niyo Solutions Inc.
Ms. Priyanka Agrawal – Co-founder of Punt_Partners.
Mr. Boris Gomes – Lead, Experience Design at Dr. Reddy's Laboratories.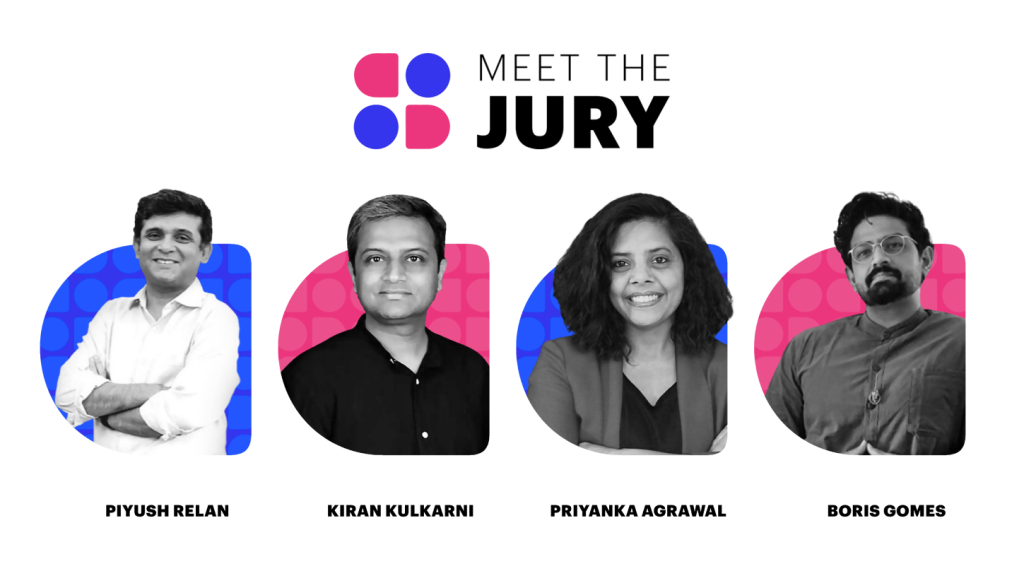 The mentor panel of Sarva 2023 is equally remarkable. They come from the heart of design innovation at f1studioz:
Mr. Vikram Ibrampurkar – Director of UX at f1studioz.
Ms. Shalaka Dighe – Director of UX at f1studioz.
Mr. Suresh Kumar Veeramachaneni – Senior UX Manager at f1studioz.
Mr. Ashok Gotte – UX Manager at f1studioz.
Mr. Neel Sangani – UX Lead at f1studioz.
Mr. Gaurav Gandhi – UX Lead at f1studioz.
Mr. Edwin Fernandez – UX Lead at f1studioz.
Mr. Naveen Kakara – UX Lead at f1studioz.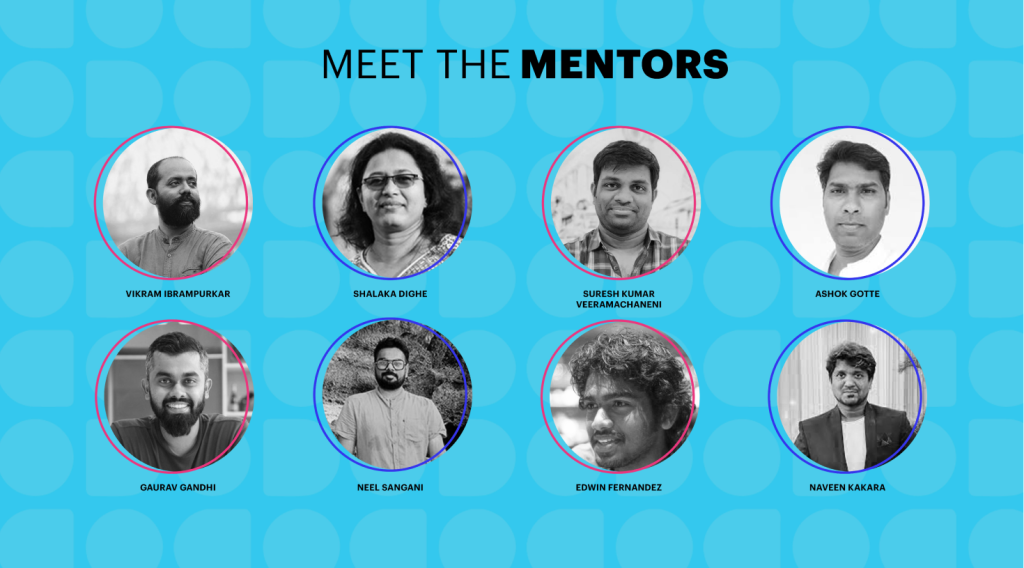 Numbers Speak for Themselves
Sarva 2023 saw over 250 individual registrations, reflecting the enthusiasm and interest in design for healthcare in India. With more than 70 projects and a plethora of ideas, it is evident that the design community is committed to making a difference.
Sarva 2023 – A Grand Success
Sarva 2023 was a resounding success, with brilliant innovation, creative ideas, and a remarkable showcase of how design thinking can revolutionize healthcare. The projects presented a glimpse into a future where technology and empathy go hand in hand to create a healthcare ecosystem that truly serves all segments of society.
The Winners
The winners of Sarva 2023 have set the bar high, but it's essential to remember that Sarva is not just about the accolades; it's about driving positive change. The projects and ideas presented at Sarva 2023 are more than just prototypes; they are the seeds of transformation in healthcare in India.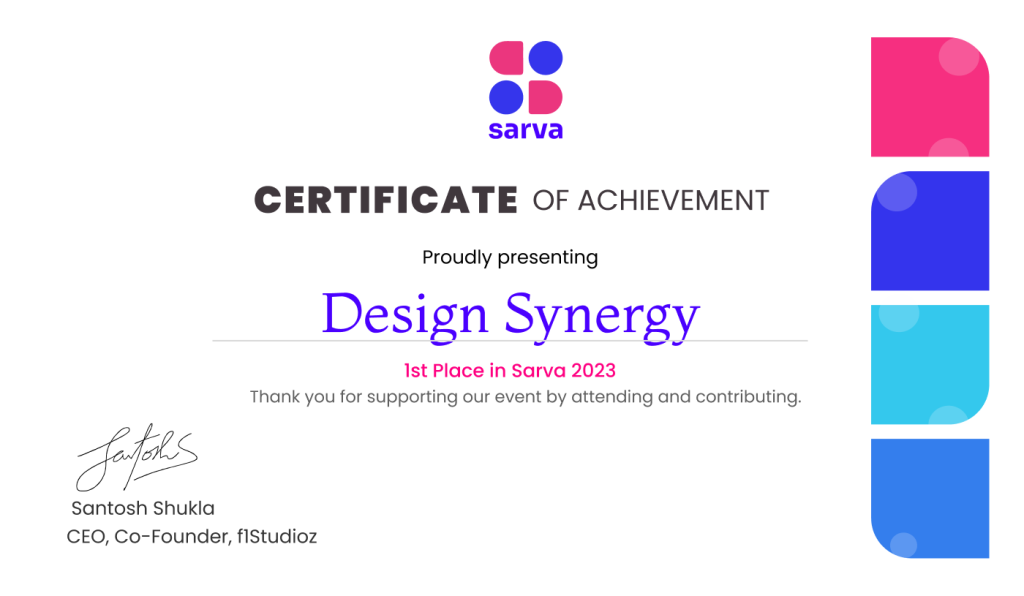 Conclusion and Hope for Next Year
As we look back at the success of Sarva 2023, we are filled with hope and anticipation for the years to come. Sarva's journey is not just a design competition; it's a movement. It's a testament to the power of design thinking to transform the world around us. We eagerly await the next edition of Sarva, where the design community will once again unite to tackle pressing challenges and make the world a better place through design, technology, and empathy.