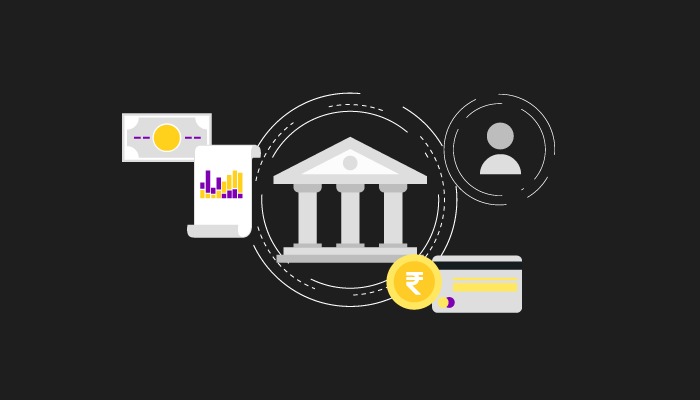 The internet has taken over the world. From shopping to entertainment, communication to learning, there is almost nothing that has remained untouched by its revolution. And the banking sector is no exception.
Banks have also embraced this shift by digitizing their services to make banking a quick and easy process for customers.
With more and more banks going digital, the competition to stand out in the crowd is also intensifying. A key element that has emerged as a game changer to attract more business is- exceptional user experience design.
The secret to customer acquisition in online banking lies in providing convenience. This is exactly where UX design comes into the picture.
A well-crafted banking UX design not only makes managing finances convenient but also leaves customers with a positive and impactful experience.
There is nothing that can stop you from gaining customer loyalty if you offer a seamless user interface, pleasing design, speedy transactions, and an enjoyable app experience.
In the world of digital banking, the user experience is our currency.

Brett King

In this blog, we will explore why a great UX design is important for attracting new customers and revenue growth. We will also dive into the different techniques that will enhance the user experience of your banking app.
Why an Excellent Banking UX Design is Essential for Attracting Customers
To understand why a good UX is crucial for business, it is first important to understand what users want from an online banking experience.
People find the traditional way of banking to be time-consuming, complicated, boring, and confusing. This is exactly why they turn to online banking services- for seamless, speedy, and hassle-free financial management.
According to reports, almost 90% of users view their account balance using mobile apps.
If your UX design fails to satisfy the essential needs of the customers, you will risk losing your existing customers to competitors and will struggle to attract new ones.
According to reports, about 88% of users are likely to switch to a competitor after a bad user experience.

So even a minor issue such as a delay in a money transfer or a transaction error is enough to sabotage the hard-earned reputation of a brand.
This is why a premium banking UX design can help you differentiate yourself from your competitors.

Here are some qualities of an exceptional banking app design, that help in increasing customer acquisition, brand loyalty, and revenue growth:
Excellent app usability: which means crafting a seamless, user-friendly interface.
Aesthetic design represents your brand and evokes a certain emotion in users.
Leaves users with a positive, enjoyable, and memorable experience.
Now that we know just how important UI/UX is for banking apps, let us explore different techniques to enhance your banking app experience.
Techniques to Enhance Banking UX Design
In the fiercely competitive world of banking, the race to win and retain customers is relentless. However, in this race, many banks often overlook essential elements of user experience design, missing out on opportunities to capture customers.
In today's digital age, customers demand more than just transactions; they seek a seamless, personalized, secure, and fast banking experience. These features will prove to be a strong differentiator for your app.  
Let us explore the essential techniques to enhance your UX to stand out in a crowd while keeping your financial services formal, efficient, and customer-centric. 
Instant Response Time
This is a fast-paced world, no one has the time to wait for your app to finish loading. Moreover, people have fleeting attention spans. If there is a delay in transactions or a delay in response to a user action, they will quickly switch to another service provider.
To prevent the users from feeling frustrated and dissatisfied, providing an instant response to user actions is a must.
Everything from transactions to inquiries to information retrieval should happen seamlessly and swiftly.
Offering a swift response time is one of the pillars of exceptional banking UX design. It is essential for customer acquisition and revenue growth.
User-Friendly Interface
You have probably heard about this a million times, but it is surprising how many apps still struggle to provide a simple and easy-to-use interface.
Simplicity is often compromised for the sake of aesthetics.
Since managing finances is already a complex task in online banking, it becomes even more important to keep the user interface simple.
Complex designs with multiple options, and elements, poor typography, crowded screens, and unorganized information hinder the app's usability.
This is exactly what you do not want as part of your banking UX design.
Keep the interface simple, straightforward, and user-friendly for an enhanced user experience.
Personalized Experience
An exceptional UX design for banking apps is not just limited to customer acquisition, it aims to create an emotional connection with a user.
That is why personalizing your banking app experience will help you leave a deeper impact on your customers. It will increase customer satisfaction as well as engagement.
According to reports about 80% of customers are likely to engage with a website that provides personalized experience.
Offering personalized product recommendations, customized dashboards, personalized notifications, and financial advice will help you strengthen your bond with the customers. It will also help in increasing customer loyalty and revenue growth. 
On-Demand Assistance 
To enhance your app usability and improve user experience, you must incorporate instant assistance for customers.
To provide quick and easy customer support you must offer round-the-clock availability, real-time assistance with chatbots, an FAQs section, and a knowledge library for self-help.
Quick customer support will make your customers feel valued, build loyalty, and help in customer acquisition and retention.
Robust Security
When we think about banks, we think about a place that we can trust—a place where our money is safe and secure.
Safety and trust are the cornerstones of a successful banking app.
Therefore, your banking UX design should incorporate features like multi-factor authentication, data encryption, and fraud alerts.
These features are of utmost importance to safeguard the information and money of the customers. Without the implementation of robust security measures, even outstanding app usability and aesthetics will be rendered ineffective.
User Testing
One of the most overlooked aspects of UX design for banking apps is user testing. User testing is an excellent opportunity to enhance your app experience by gaining feedback from actual users.
You can improve upon any of the issues faced by the users while interacting with the elements of your banking app. It is something that should not be discounted if you want to deliver an excellent experience to your users. Yet it is hardly implemented by most online banks.
We at f1Studioz swear by user testing. The most recent project where we used user testing to enhance app usability was for OakNorth Bank, one of the leading banks in the UK.
F1studioz's Expertise in Banking, Financial Services and Insurance
At f1studioz, we proudly stand as trusted partners, spearheading transformative change in the BFSI sector. Our exceptional track record extends to collaborating with industry leaders, including distinguished names like Kotak Mahindra Bank, ICICI Bank, and a myriad of renowned global banks like OakNorth Bank.
We have also successfully transformed the user experience for top-tier Insurance companies such as Robinhood and OneInsure.
Our partnerships with these banking giants are a testament to the depth of our expertise, the excellence of our work, and the trust they've placed in us. We've assisted these industry frontrunners in crafting innovative solutions that redefine the way they engage with their customers, optimize operations, and navigate the dynamic landscape of BFSI.
Bottom Line
It is safe to say that banking UX design is something that should not be neglected at any cost. It can make or break a bank's hard-earned reputation.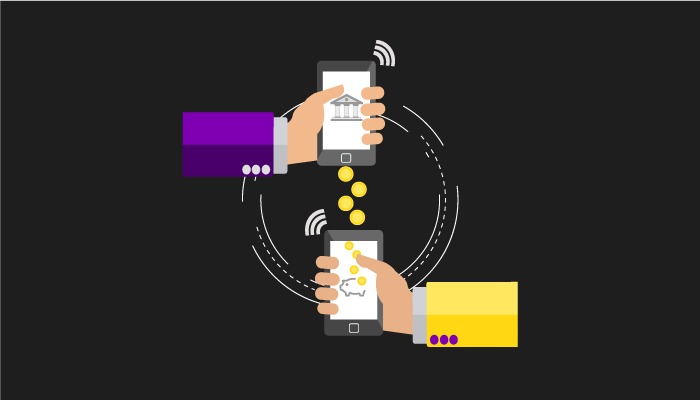 And in the current era of the internet, where brands are often judged based on their digital presence, it is incredibly risky to have a poor UX design. 
By following the above-mentioned techniques to enhance the user experience, you can form a deeper connection with your customers, and increase loyalty, customer acquisition, and revenue growth.