The UX domain has seen tremendous growth in the past few years. The demand for UX designers has skyrocketed during this time. Learning the basics of UX proves to be a good starting point on your journey to be a successful UX designer. But how do you distinguish between a good and a great designer?
Here are some skills you need to become a great UX designer –
1. Listening –
As a UX designer you will be working with clients/ organizations with certain end goals, certain expectations for the task at hand — be it designing a UX experience for a retail giant or creating a stunning UI for an app.
Most of the time, the client might not be entirely aware of the vision or may not be able to express it to you. Listening and not only hearing makes you sensitive to what is not being said but what is actually being implied. Being an avid listener, you can hear behind their words and help them realize their vision.
"Good designers are good listeners. They start by understanding, not solving."
— Adrian Zumbrunnen (2017)
The four basics of active listening are focus, ask, paraphrase, and summarize. Focusing on the current moment, asking as many questions as possible, paraphrasing into your own words, and lastly summarizing the whole discussion ensures there are no loopholes and both parties have visibility to each other's expectations and understanding of the task at hand.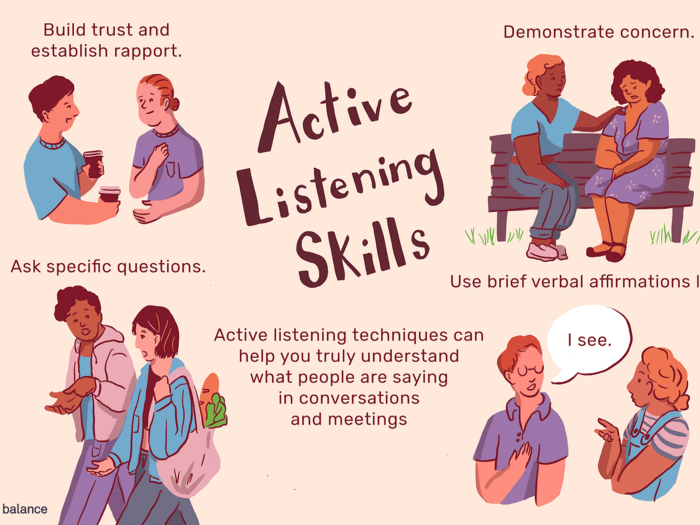 2. Storytelling –
Storytelling is a skill every UX designer should possess. The art of storytelling adds more value to your designs and the end product. Having the skill to not only create great User experiences but also to walk people through them by describing them in a way that feels nothing less than a perfect story adds more value than just merely presenting it.
Different people have different opinions on the same subject. More so in the creative field where there is no right or wrong answer, projecting your Designs as the best possible solution present out, there is a must and here the skillful art of storytelling comes to aid. As said by Michael Gough, VP of Microsoft
"So you're going to have to convince a hundred people that idea is worth making all of the efforts. That's our job much more than being original or unique."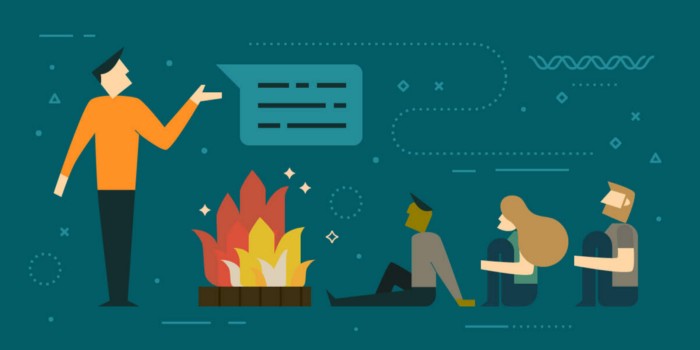 Designers can choose to tell stories in the form of personas, journey maps, storyboards. An exciting story often introduces the characters, and after an inciting event the characters are thrown into a series of different challenges which moves the story forward leading to the ultimate climax — a point of no return where the hero triumphs these obstacles and is a changed person. Loose ends are tied off and the story comes to an end. A great story has the power to release oxytocin in the minds of the listeners which makes people receptive and open to new ideas and more willing to collaborate.
3. Empathy –
End-User is the center of UX/UI design. Empathizing with your Users to fully understand, mirror, then share another person's expressions, needs, and motivations help us to understand not only our users' immediate frustrations, but also their hopes, fears, abilities, limitations, reasoning, and goals. Empathy is an exercise that we get better at over time by stepping into the shoes of the users and completely going through the experience by yourself and then designing to remove the pain points and elevating the overall experience.
Along with the end-user, it is important not to neglect the Client. Tuning yourself to empathize with the client and their roadmap, expectations or constraints gives you a broader perspective and helps you bridge the gap between the end-user and client, and present a UX design that offers the best to both parties.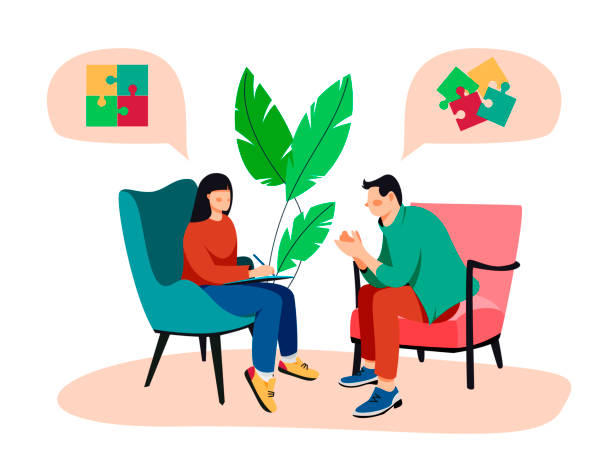 Lastly being prompt in responding to your customers or proactively keeping them updated about the progress and changes helps establish trust between both parties. Being a great UX designer is not just about creating designs that you feel are exceptional but also about customizing them according to the user's needs and creating an experience around users' sensibilities, fears, aspirations, and expectations.
A designer can be great at design but the above soft skills are requisite in order to be kickass at UX design.
Also, at f1Studioz we are always hiring great Designers — if you're one and wish to do some of the best work of your life, do check one of our openings and apply.